Professional Power Hour was created for business professionals in the Hudson area to network, learn and grow their business. Both the speaker series and the networking group offer unique opportunities for attendees to learn and build their professional network.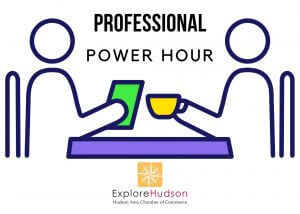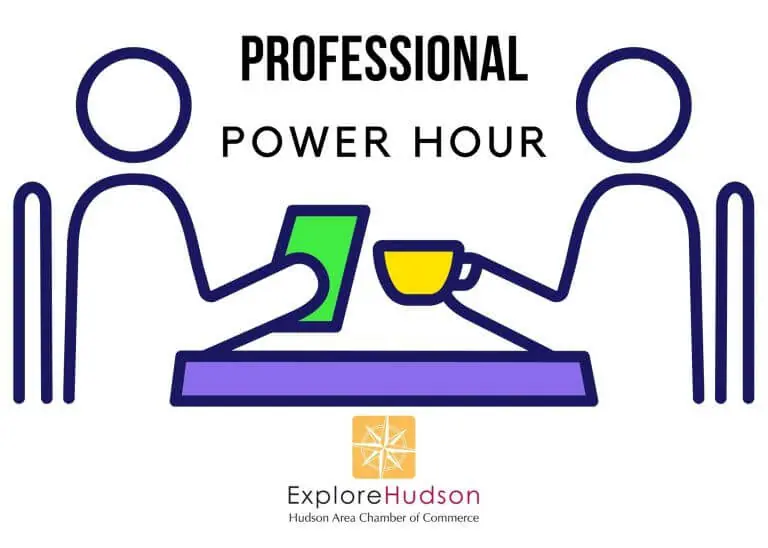 The Professional Power Hour Speaker Series is a monthly luncheon for current and potential Chamber Members. This group meets the first Thursday of every month.. We will begin each meeting with networking then hear from an expert business leader. We will discuss a different business related topic each month.
This meeting is open to all current and potential Chamber Members. Registration is required.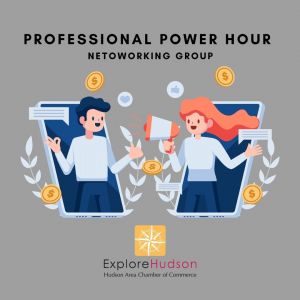 The Professional Power Hour Networking Group is a monthly business referral meeting focused on building relationships. This is an industry specific group where one chamber member represents a specific industry category. They meet the third Thursday of each month from 11:30 to 12:30 at the Brew Kettle in Hudson.
Interested in joining this networking group or starting your own? Reach out to Nicole at the Chamber office or send an email.